Royal Delft introduces the Wild Flower series with Proud Mary and tiles
14 September 2023

An unique find from 1930 pays tribute to nature and its wild flowers.

Royal Delft introduces the new Wild Flower series. The series consists of a beautiful Proud Mary and colorful tiles. The collection is an ode to wild flowers and brings you back to nature. The decoration of this series is made in polychrome. The floral design is inspired by the old tiles from the Westraven collection from the 1930s. The polychrome Proud Mary and the tiles are now exclusively released.
 
A discovery from the Westraven collection
In the 1960s, Royal Delft took over the Westraven tile factory. A special find was recently made in the archive: the sketches, punches and transfer sheets of six beautiful different flower designs by Westraven. The sketches date from 1930 and at that time were the basis for hand-painted tiles. They were used as inspiration for the skirt of Proud Mary, the transfer sheets were used for six colorful tiles. Westraven has now become part of Royal Delft. The tiles from the Westraven collection have been part of the Blueware label of Royal Delft since 2015.
Wild flowers in modern interiors
Modern interiors are characterized by influences from nature. The inspiration of the Westraven designers in the 1930s therefore came directly from nature. Flowers such as the forest tulip, the lapwing flower and the forest vine that served as inspiration for them are taken to a new level by the designers of Royal Delft almost 100 years later. The designs have been developed in the polychrome multi-coloured decoration technique. The colors yellow, green, blue and red-brown are used for this. The knowledge of working with these specific colors comes from the countries around the Mediterranean Sea. These earthy colors form the basis of today's modern interior designs.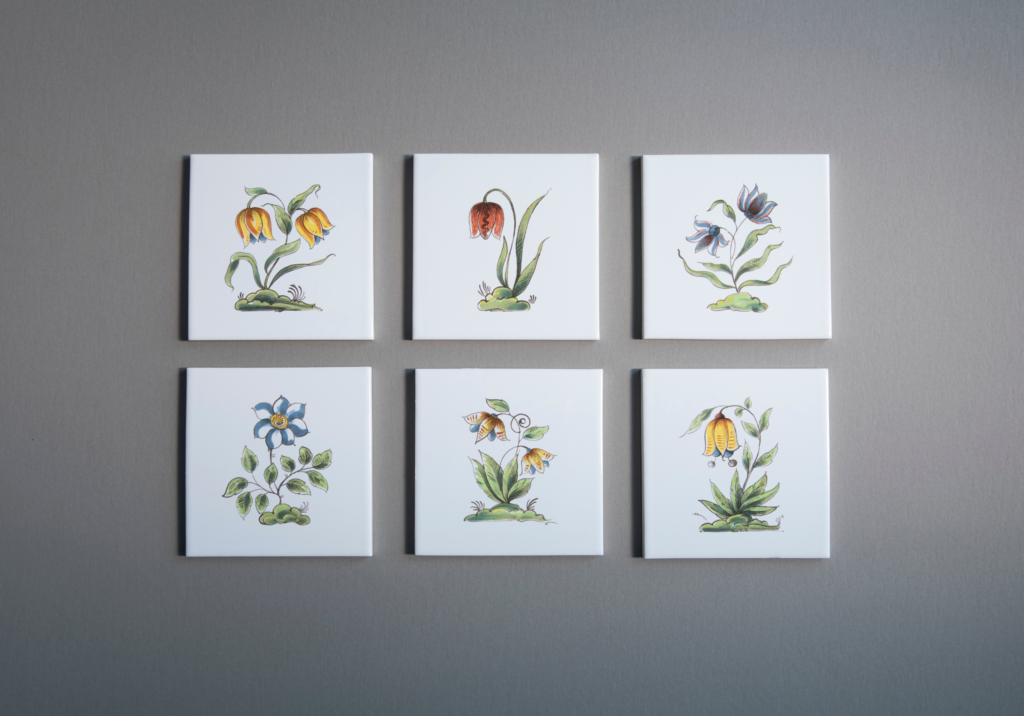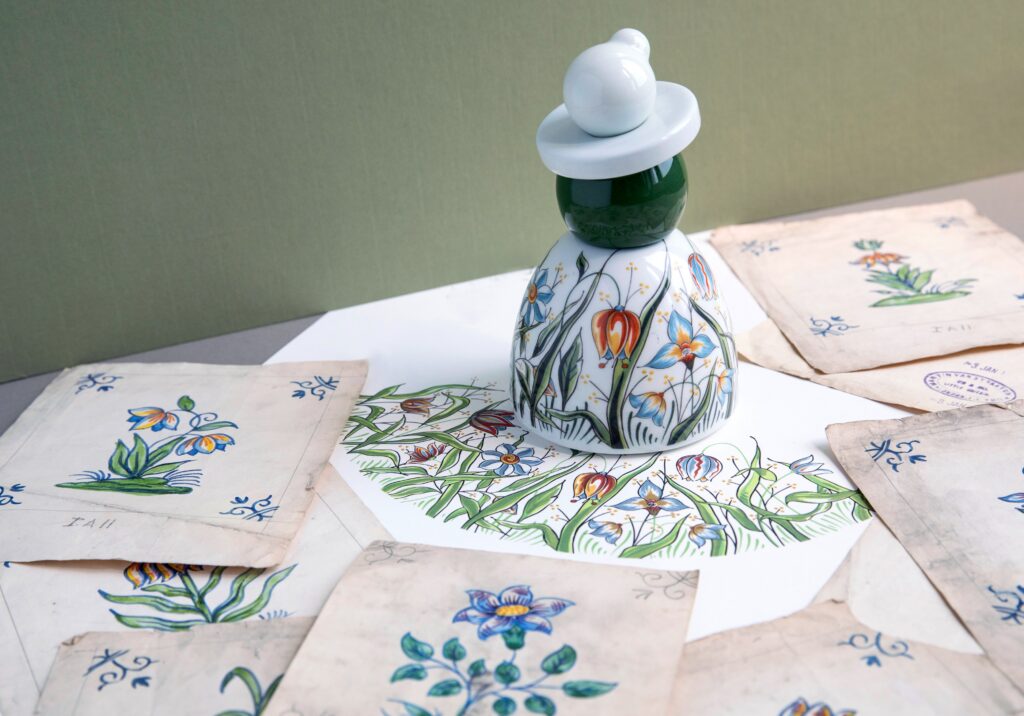 The story behind Proud Mary: The new icon of Royal Delft.
Proud Mary is named after Mary II, the wife of Stadtholder William III and a great lover and collector of Delft Blue in the Golden Age. This stylish figurine originated from the desire to give the iconic Delft Blue of Royal Delft a contemporary look. The design consists of four interchangeable elements: the skirt, the bodice, the collar and the head. The design is by the Dutch Designers Koens & Middelkoop, the decoration is designed by the designers and master painters of Royal Delft.