Royal Delft introduces the Christmas collection 2022
Have a Royal Blue Christmas
This year too, Royal Delft traditionally introduces a beautiful hand-painted Christmas collection. The 2022 collection consists of two Christmas plates, a Christmas ball, and a Christmas bell, all hand-painted by our master painters in Delft. In addition to the hand-painted collection, Royal Delft is also introducing a Christmas bauble this year in collaboration with Henk Schiffmacher.
Traditional Christmas collectibles inspired by Dutch landscapes
The annual hand-painted Christmas collection is inspired by landscapes and thus a direct link to the new Royal Delft Museum exhibition: Van Ruisdael tot Frytom. The landscape theme has been developed into a beautiful collection by our master painter Jan-Willem van Nieuwenhuizen.
The hand-painted Christmas plates (25 and 18 cm) show an authentic and detailed Dutch landscape. The large sign shows a frozen river on which a horse-drawn sleigh rides and on the bank a pack of snow hiding the grass. The small sign shows a house behind a frozen river. The roof of the cottage as well as the nature around it is covered with a layer of snow.
The Christmas bell and the 2022 Christmas bauble are both decorated with classic Royal Delft patterns. These patterns can be found in the edges of the Christmas plates and ensure that the coherence of this collection is reflected in it.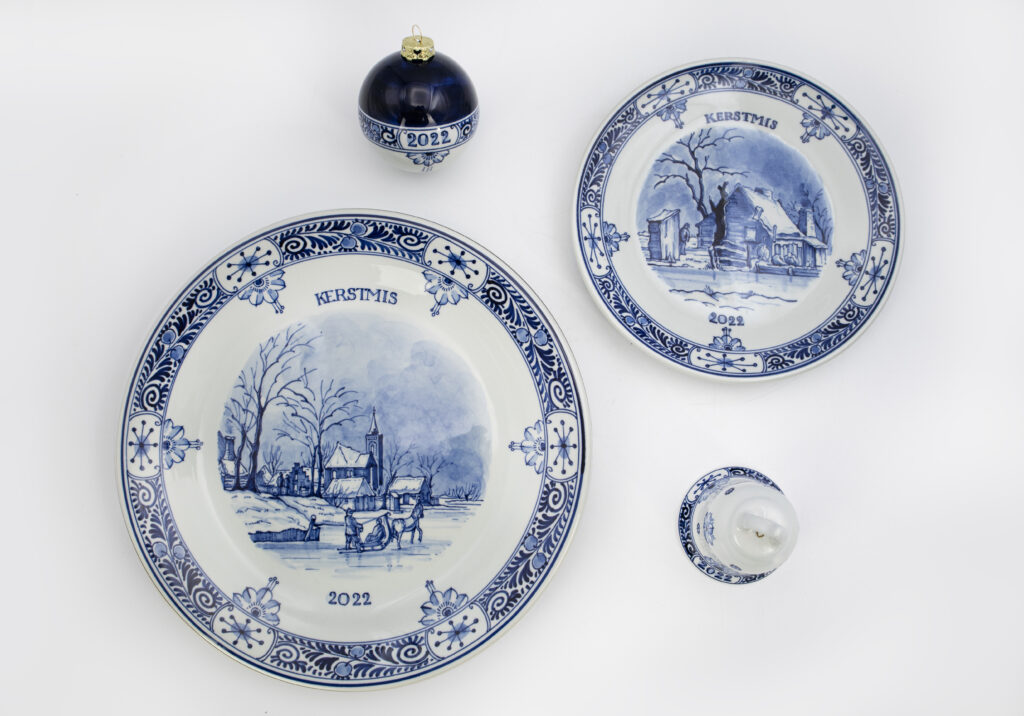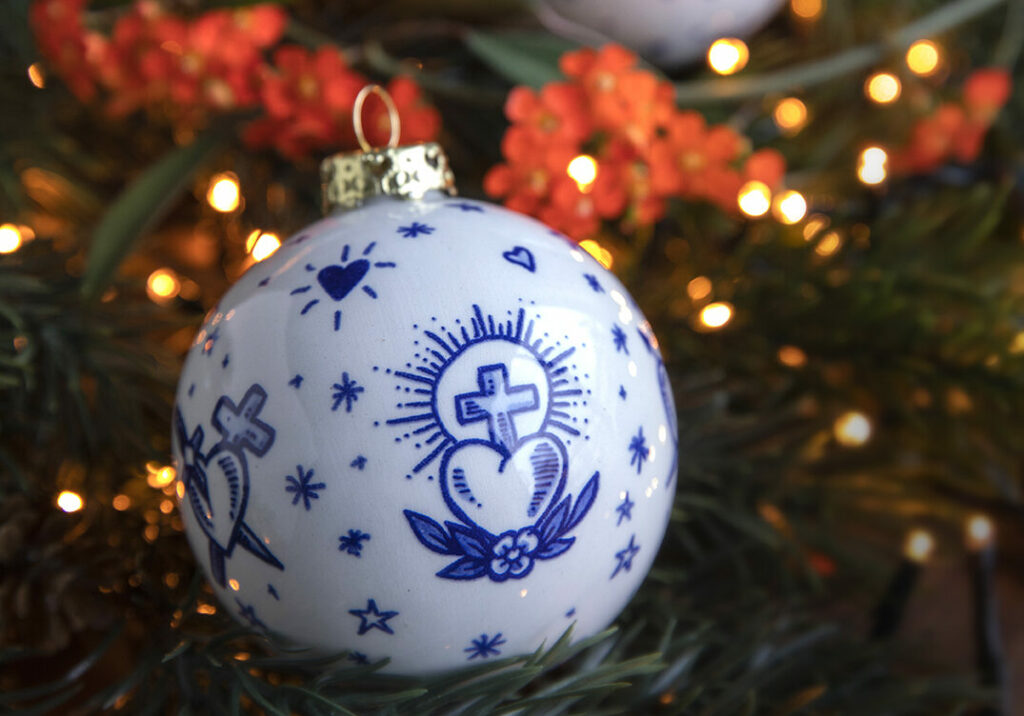 The most wonderful tattoo of the year with Henk Schiffmacher.
In addition to the hand-painted collection, Royal Delft is adding a Christmas ball with an out of the box character. A ball decorated with the well-known designs of Henk Schiffmacher. The collaboration between Royal Delft and Schiffmacher started in 2019 and has led to an interesting collection, called Royal Blue Tattoo, in which the shared link is ink. This year a Christmas ball has been added to this collection.
In addition to these new products, the Royal Delft Christmas collection consists of various Christmas ornaments such as Christmas cones, Christmas bells and, for example, a Miffy Christmas bauble.